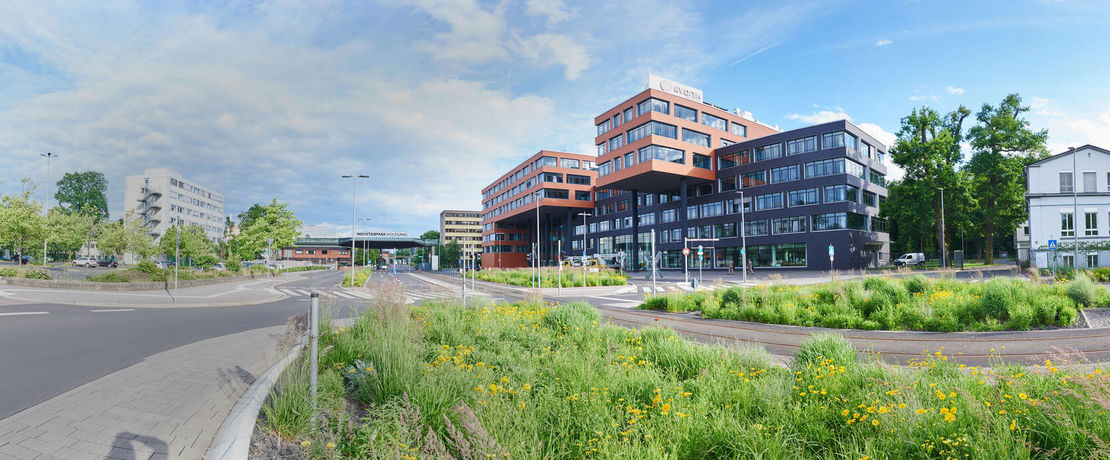 Network for your success
As the site operator, Evonik assists interested companies in their search for spaces and buildings in the Wolfgang Industrial Park. We are intimately familiar with the requirements of the local industry and can offer custom-tailored solutions to enable you and your employees to fully focus on your core business. 
Modern technology and safety for humans and the environment: Our state-of-the-art technical infrastructure is supported by expert teams for construction management, energy and water supply, logistics as well as utilities and waste management. We offer professional government relations and environmental management to facilitate licensing procedures.
Our local works security unit, works fire department, and works physician ensure occupational safety at the site. The specially trained employees of the emergency management unit are on call around the clock.