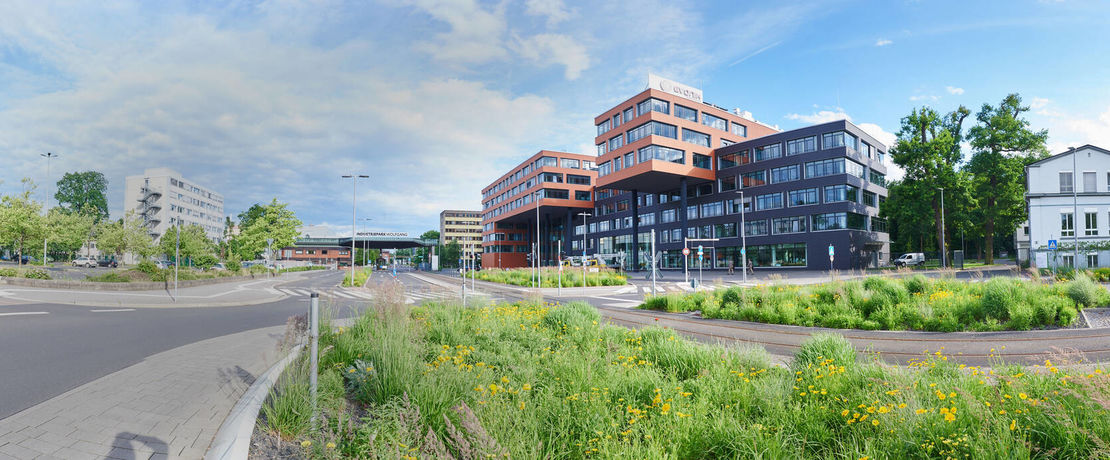 Wolfgang Industrial Park
The Wolfgang Industrial Park in Hanau is a high-performance and innovative high-tech location offering its resident companies the perfect environment for intelligent and sustained growth. 
Situated in the Rhine-Main region, the park has excellent road connections and can be quickly reached by rail. There is also a direct connection via the highway to Frankfurt's international airport.
The 82-hectare park is home to different international companies. These are active in the materials technology, specialty chemicals, biotechnology, and nanotechnology sectors. The infrastructure in the Wolfgang Industrial Park is tailored to the research and development activities of innovative companies.

Wolfgang Industrial Park is operated by Evonik Operations GmbH.