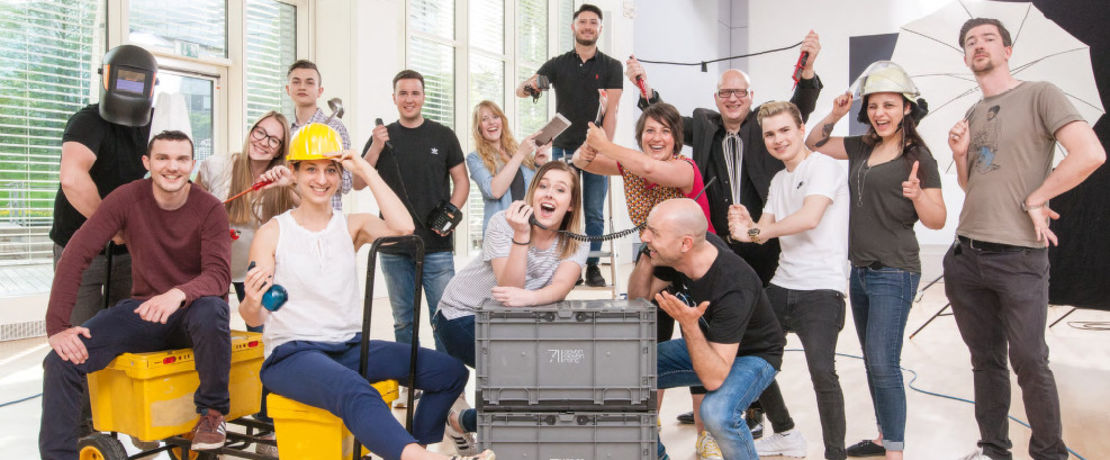 Training at Wolfgang Industrial Park
Traditional trades come into contact with the most modern professional fields at the Wolfgang Industrial Park side. On finishing their basic qualifications, the young professionals immediately join the various companies and functional departments. Here they can count on support from experienced colleagues from internationally active companies such as Evonik Industries and Umicore.
In the well-equipped laboratories, technical centers and workshops of the training center, instructors provide the functional qualifications and social competence which afford the trainees the optimum start to their careers. Practice-oriented specialist courses, language training, assignments abroad, project work, part-time study courses, and the health program "Life and work" round off the curriculum.
The Wolfgang Industrial Park offers approx. 100 new apprenticeships every year: 13 professions, seven bachelor degree programs, and infinite possibilities – these are the key figures of the largest training body in the region.
The up-and-coming specialists quickly assume their own tasks. Step-by-step, they learn to work independently and responsibly. On average, the training courses take three years. Excellent performers can take their examinations earlier. The Park also provides several options for continued training to enable further progress along the career ladder.
The training program in the Industrial Park is organized by the Evonik Technology & Infrastructure GmbH.